After the announcement of Indian Rupee symbol one of the 1st question that came to the minds of many was which key will be used to insert the Rupee symbol. A font named Rupee Foradian has been released. The latest version is 3.0.
Their Official Blog is http://blog.foradian.com/. The blog claims that "We have made the first font with support for Indian currency symbol."
You can find wallpaper, updated foradian font version and how to use the symbol in different office versions.
Usage

1) Download the font (version 3.0)
2) Install the font
3) Open office and select rupee foradian font
Type the Rupees Symbol in Microsoft Word through the grave acent symbol (`)
(the key just above "tab" button in your keyboard. Below Esc button).
4) If you keyboard does not have the specified key then press "Alt" and type "0096″ (zero-zero-nine-six) on your keyboard.
More details about usage can be found here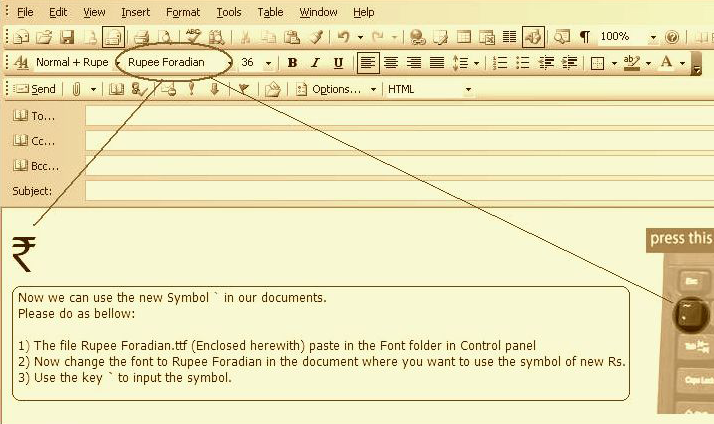 ---
Credits
http://blog.foradian.com/
Jithin Jayanath